dinner.
On Tuesday night we had dinner with friends we hadn't seen in awhile. I was excited to have a reason to shave my legs and put make-up on. Avey cooperated begrudgingly as I showered slowly spoiling myself with the body gel I only wash with on special occasions.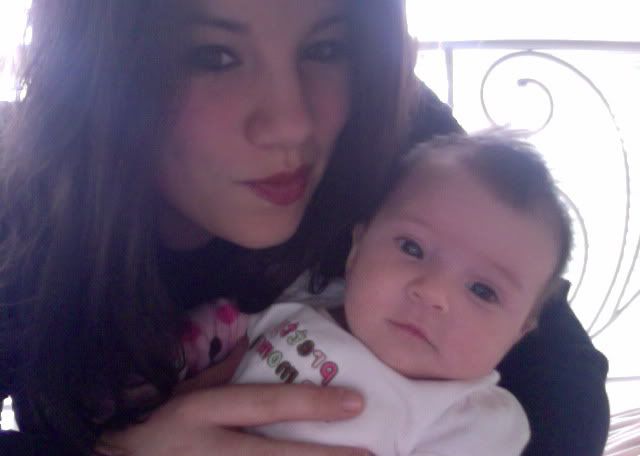 I took my time fixing my hair and I found a tube of lipstick I hadn't worn in years and lavishly applied it to my lips. I felt like I was getting ready for the prom not dinner at Palio's, a local carry-out pizza/pasta joint where you can b.y.o.b.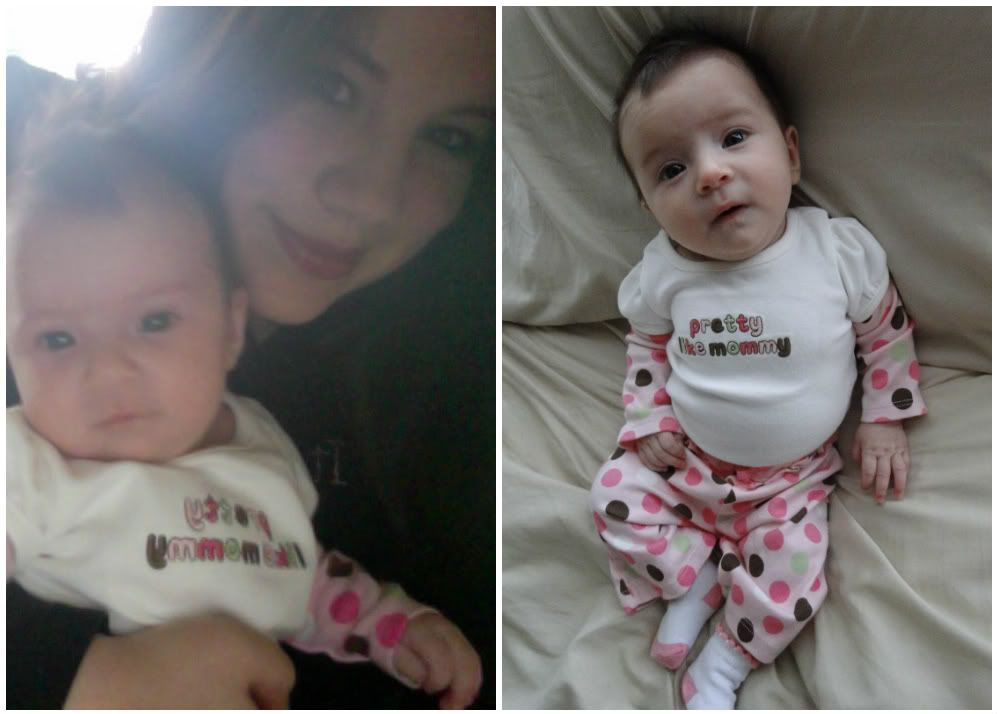 Helen Keller once said, "Life is either a daring adventure or nothing." So I donned the red lipstick and I wore pretty shoes because I'd be darned if dinner wasn't going to be an adventure.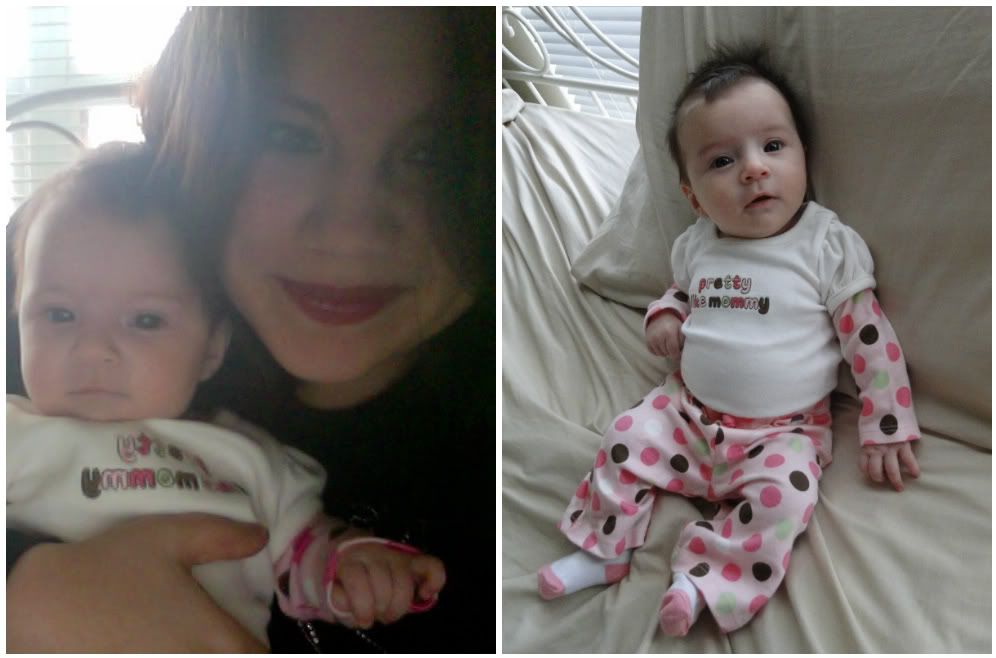 And dinner was an adventure. We got to reconnect with old friends. One who is planning her wedding and getting ready to begin a new chapter. I was blessed to be privy to information about the planning and colors and flowers.
While we were packing up we ran into someone we hadn't seen in awhile, as you often do in a small town, and it was the best surprise. It's nice to feel missed. When someone tells you that they've missed something about you it means that you've left an unforgettable impression. I want to be that girl. That girl you can't forget. That girl that leaves impressions.
co-bed.
As I've mentioned before we co-bed. Avey usually begins the night in her bassinet but ends up in bed with us at some point and stays till morning because it's easier to nurse that way. The doc recommended that when she hits the three month mark that we begin the migration to her crib... in her own room and I don't wanna!
So I don't think I'm gonna.
I think we'll go at our own pace and when it feels right it'll be right. Lord knows I am not going to be one of those Mommas that has her two year old in bed with her every night. That bed belongs to Brady and I. It is where we rest, recoup, connect, and share quite moments while the rest of the world sleeps. It is not a family bed. It is a marriage bed and we are going to teach our children to respect that. Kids don't come first. Brady comes first.
Give it a few more months and I'll be ready to put her in her own room. I'm almost there
story time.
I'm a story time snob. I used to work at Barnes and Nobles in the children's section and one week the manager that usually read for story time was out so I, by default, got the job. I picked out two of my favorite children's picture books,
King Bidgood's in the Bathtub
and
Green Eggs and Ham
, both books that you just can't go wrong with and I bit my nails (my nervous bad habit) as I waited.
I remember sweating. I remember sweating profusely. I remember sweating right through my cute sweater.


I love her "oh" face!
I don't know why I was nervous. It was just a bunch of kids. But I was.
Soon the dreaded time arrived and I began to read. After the first page I was on a roll, the nerves were gone, and I just kept going. I don't know how true this is but apparently as I began to read I picked up an english accent. I was also so loud that they could hear me upstairs. But the kids loved me and the parents made it known to management and then it became my job. Soon I had a following of about 50 kids (between both story hours) and the accent stuck.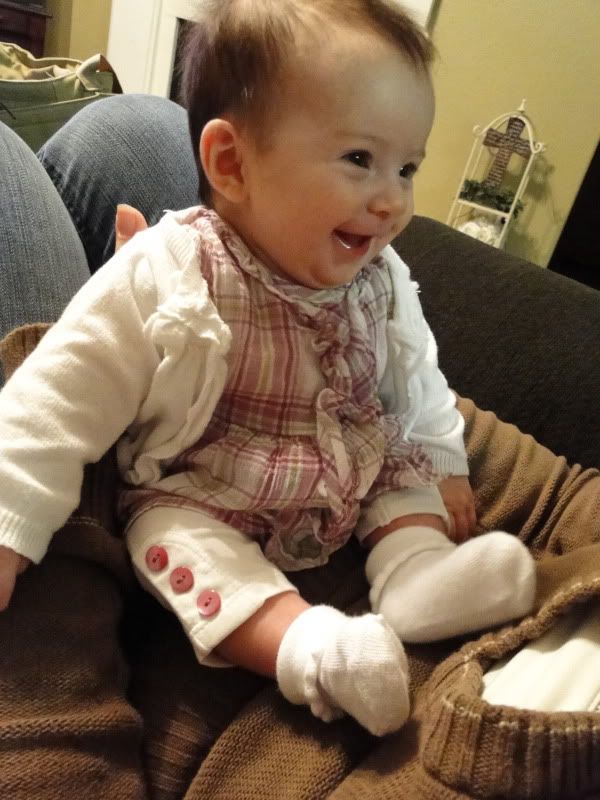 All that to say that yesterday was Avey's first story time at the public library and after being "The Storytime Lady" for over a year and a half I had become quite a story time snob. I even read at a couple Authors book signings (
Laura Numeroff
and
Lemony Snicket
... though if I remember correctly his real name is Daniel).
I was not expecting great things. But great things are what we received. There was music, sign, play time, books, and a talking bear named be-bo. Avey was more interested with the kid sitting next to her but I ate it all up and we had a great time.
Story time is going to become a Wednesday morning thing.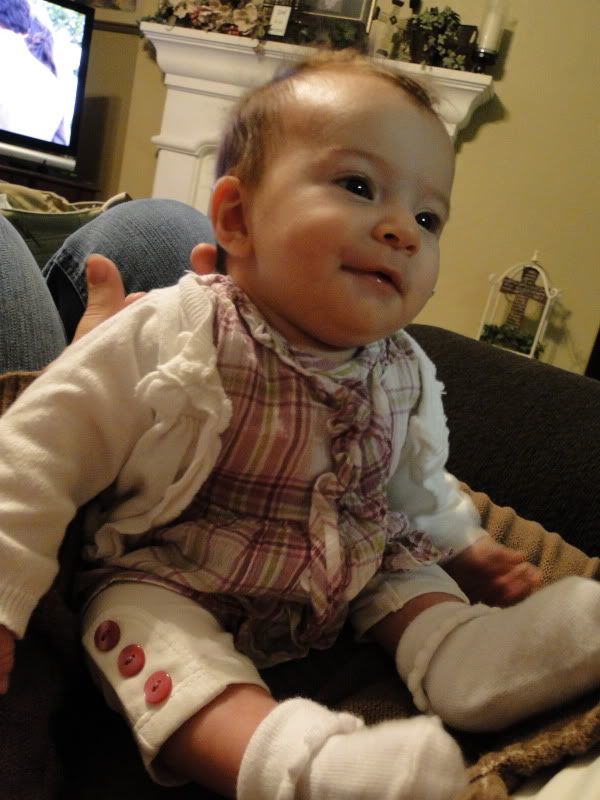 valentine.
As we are all aware of by now Valentines Day is just around the corner. Yesterday there was a knock at my door and this is who was on the other end of that knock: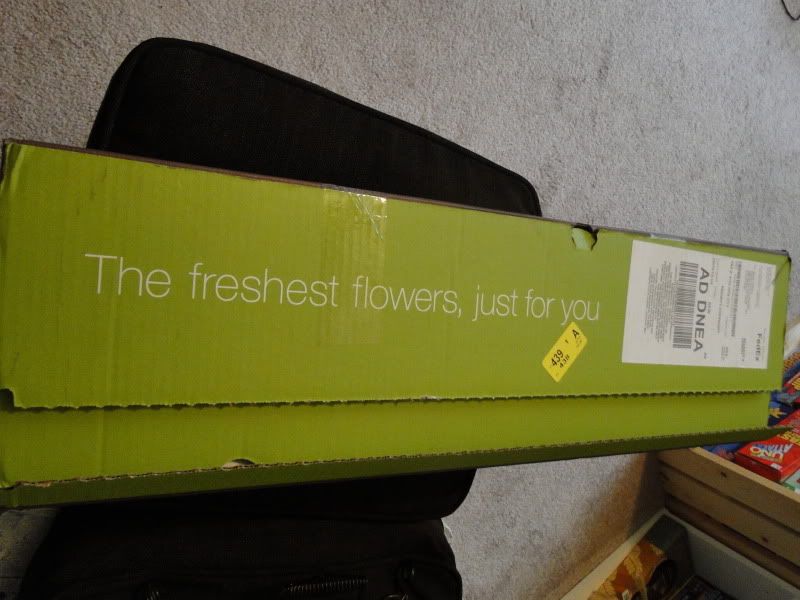 Box-o-flowers. I was elated. The only time I ever received flowers from a flower delivery man was the time that the guy delivered them to the wrong apartment.
Brady ordered them for Valentines Day but the company did not read his request and they overnight shipped them from California! The only thing I love more than regular flowers is California Flowers.
They came in bud form.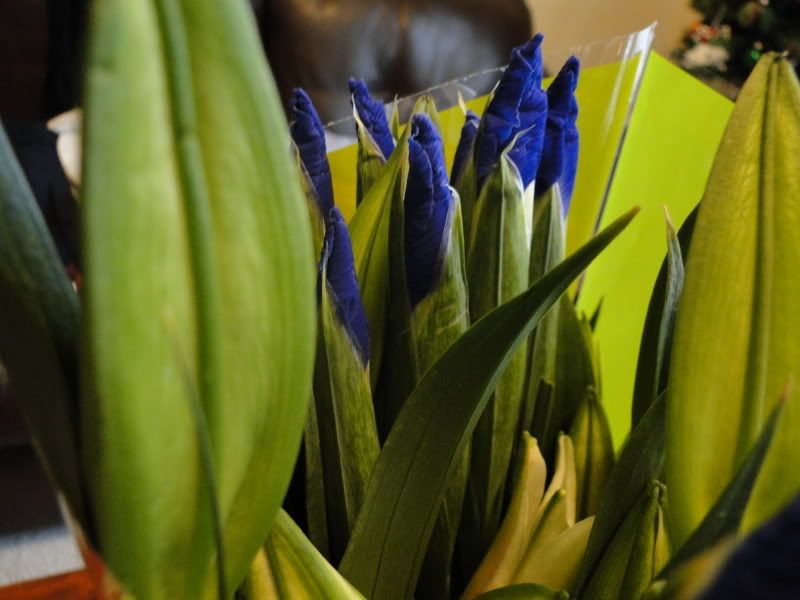 and yes that is our Christmas tree in the upper right hand corner. don't judge me. :p
And then this morning... this happened.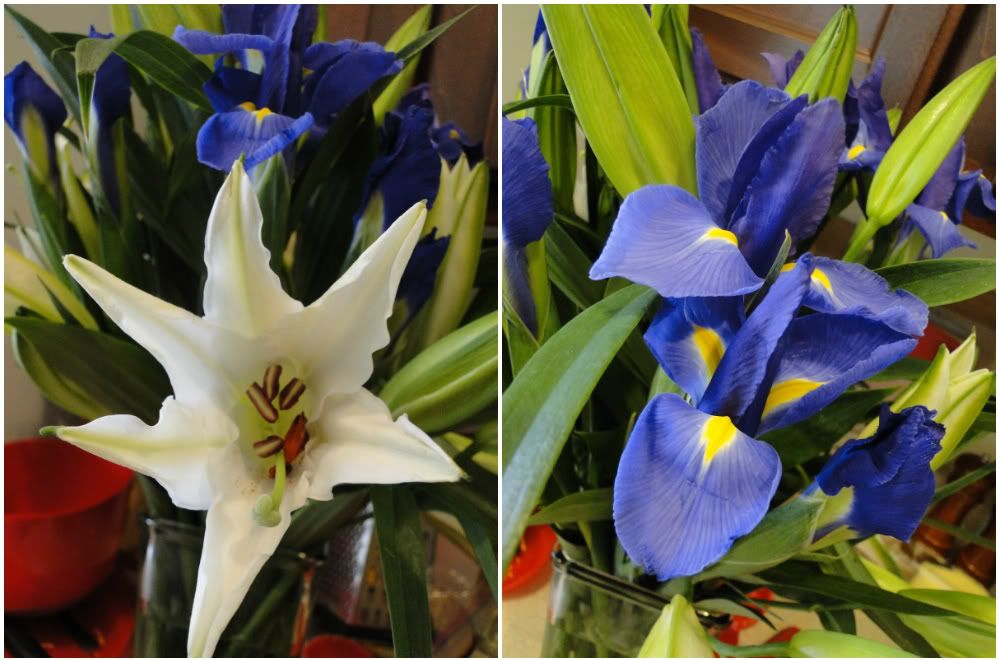 And I'm pretty sure that this is the best Valentines ever. Because Iris Lilies from California are the prettiest flowers I ever saw.