monday.
We started off the week with a visit from a good friend. This friend and I have been through the ups and downs of life taking us in separate directions. Our relationship suffered, then got better, and now we are apart of a beautiful support system for each other. Sister's got my back.
I live vicariously through her adventures. I do not have time to go to Africa, or India, or Russia but Zuzu does and her stories enrich my life and the lives of those around her. Avey is in
love
.
grandma.
The boys go in these game spurts. This week has been a juicy spurt. I have spent more time at my parents house this week than I've spent at my own.
Proof.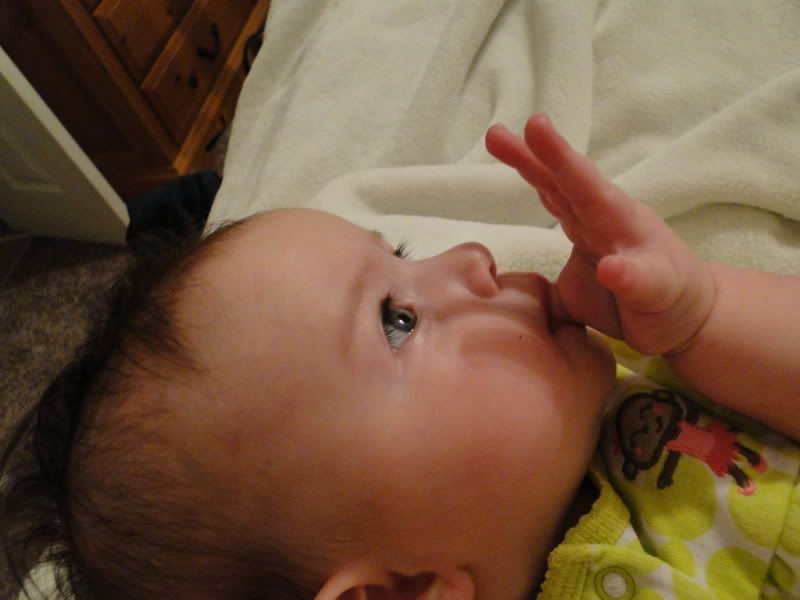 Sister figured out how to suck her thumb. It is the cutes thing I've ever seen!
Cutest butt you ever saw!
adulthood.
My baby sister turned 18 yesterday. I remember how disappointed I was every time my mother told me I was having a brother. I remember crying real tears when she told me she was pregnant with Tristan and that it would be their last baby. The Lord knew that two girls were more than enough for our family though. We're a lot like my parents. I am very much like my father and Bethany is just like our mom. My sister and I have not always had the best relationship but with each passing year we grow just a tad bit closer.
We had a girls day to celebrate. We did things that most 18 year old girls enjoy. We started the day with a shopping trip.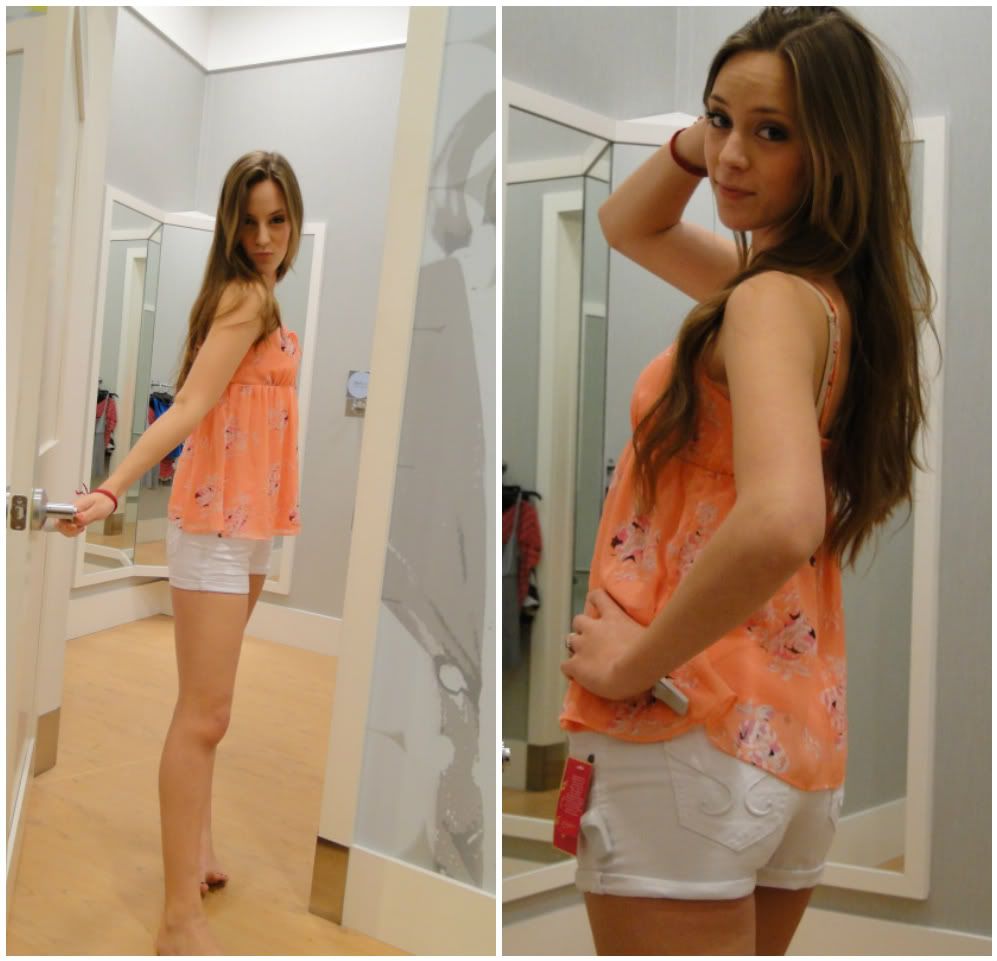 Bethany hammed it up while my mom and I oohed and awed over her tiny body and superb sense of fashion.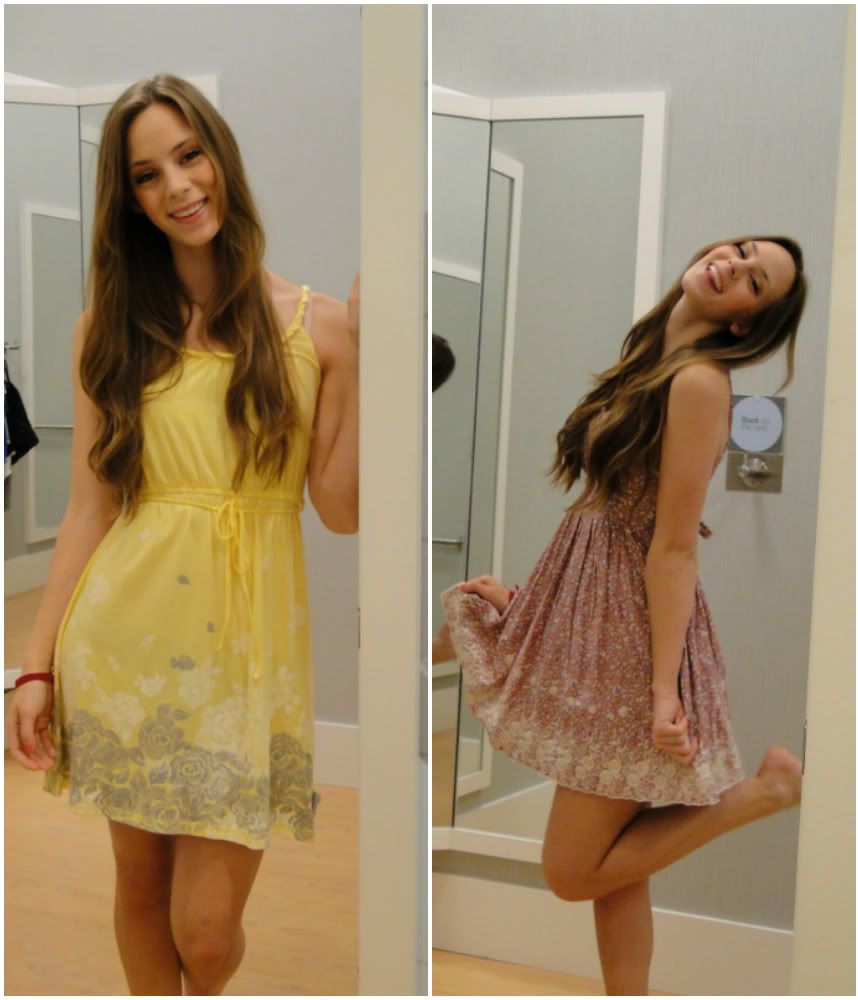 Little one was the perfect baby while we gabbed about boys and picked out swimsuits. She just smiled and laughed like she knew just what we were talking about. One day...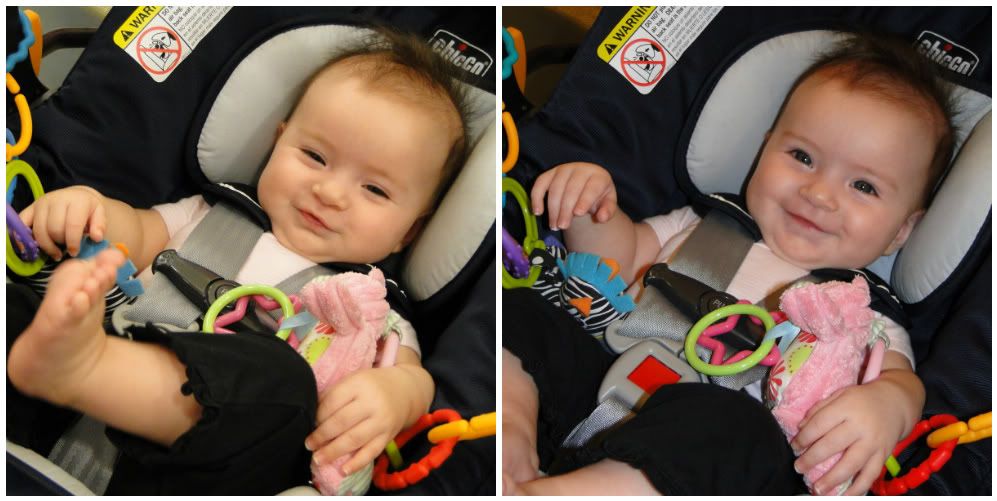 Bethany loves The Cheesecake Factory so we dined in luxury. I don't know how but my bill was only 7 bucks. That never happens! Bethany talked about buying cigarettes but I suggested she buy flavored cigars-- if anything. The girls I used to work with smoked them frequently and I remembered how they'd always come in off their smoke breaks smelling like grape jolly ranchers. She was stuck on the idea and I'll admit I was a little excited. I had never smoked anything before.
Obviously I know smoking a flavored cigar and drinking a 7oz beer with our feet in my parents swimming pool isn't the epitome of cool but I sure did feel it. I laugh at myself sometimes. Because I am silly and honest and a good girl to my core.
Avey conked out on the car ride. Her age was showing.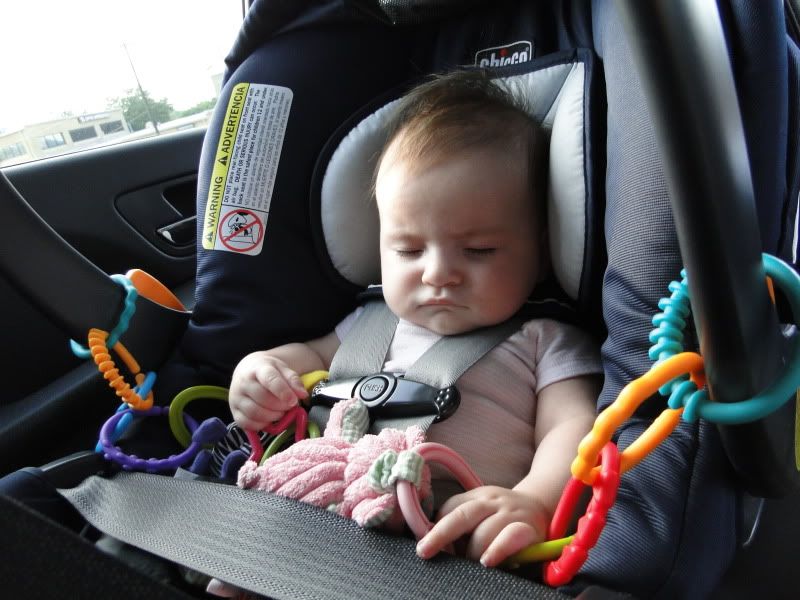 She didn't get to snooze for long because we decided to make a pit stop at Adriatica--one of my favorite places-- Brady proposed there.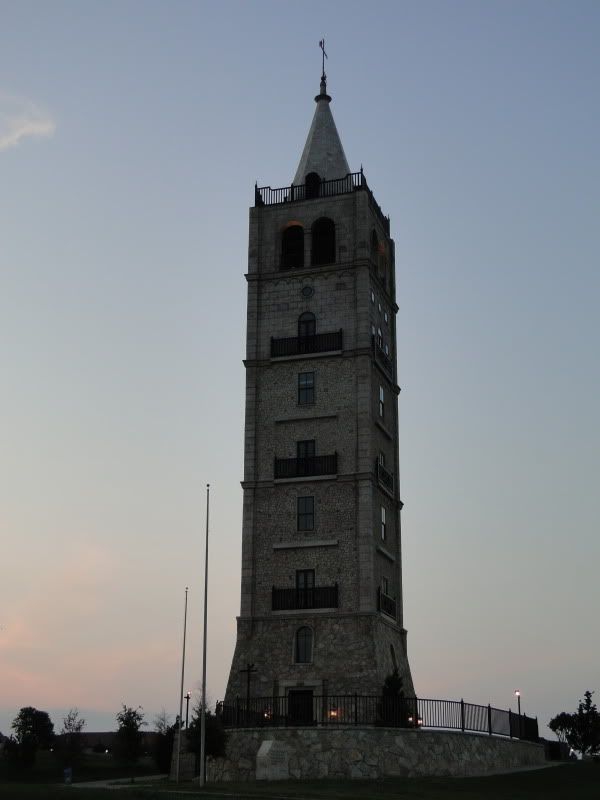 At the base of that tower... but that's another story.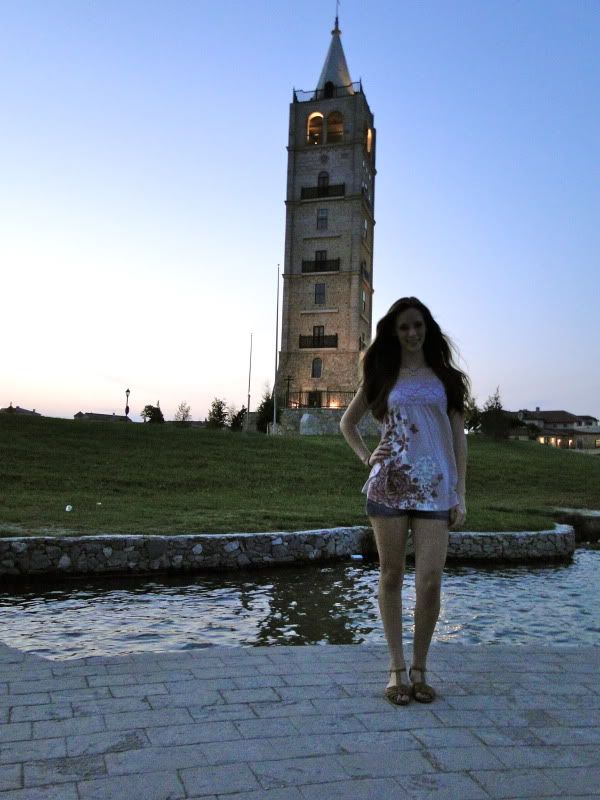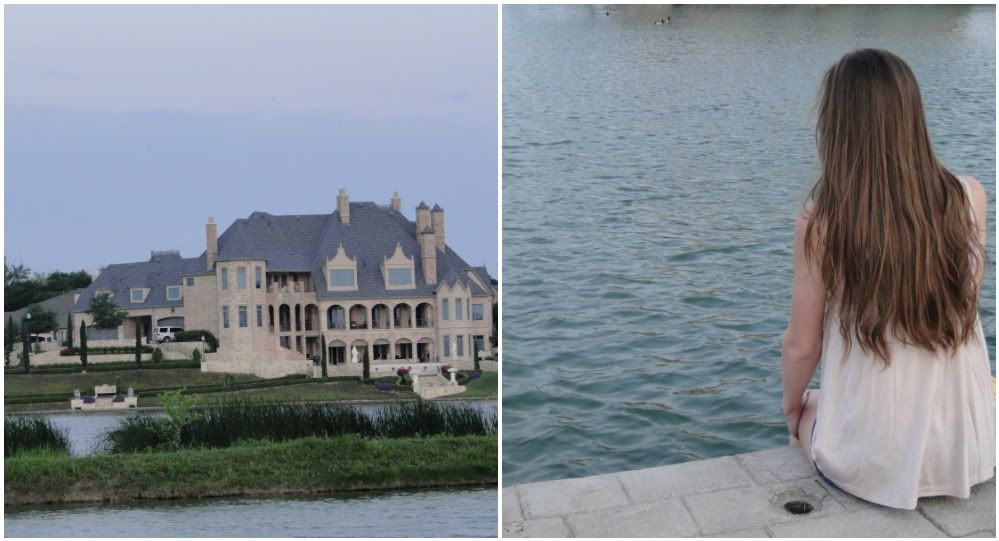 Fussy britches decided it was time to head back to my parents place. My mom is such a killjoy sometimes.
KIDDING!
Avey was tired, hungry, and ready for a decent nurse. She had been such a good baby all day. Who was I to say no?
After nursing Avey to happiness my sister and I ventured into the backyard. Me with my baby beer and her with the cigars.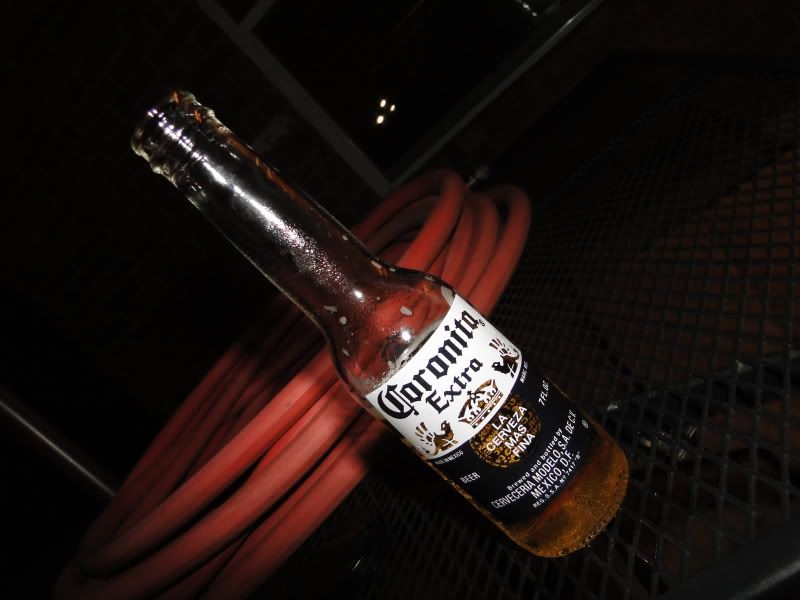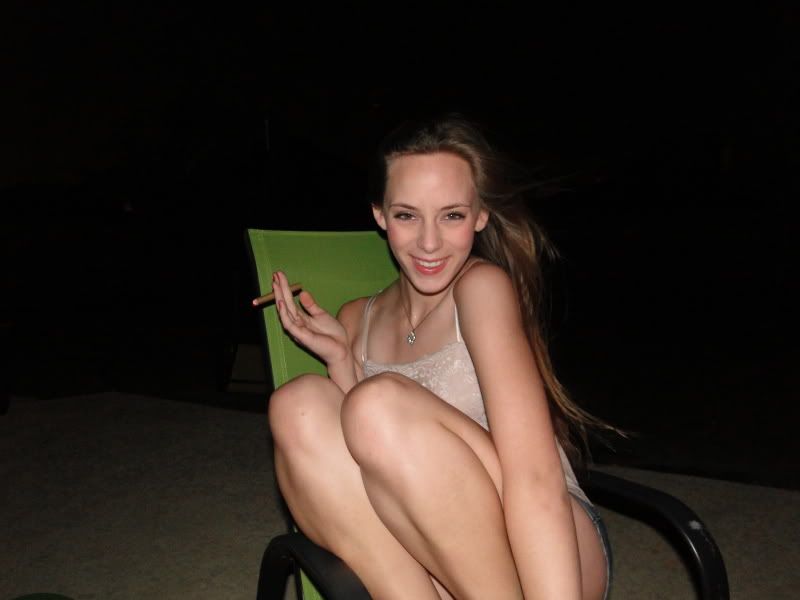 When it was time to go inside we felt giddy, silly and drunk off the night. It was one of the longest times I had been away from Avey and I realized that it's time. I'm ready to venture out without her now. I am ready to go on a date with my husband and let my parents have her to themselves for a couple hours.
I'm not just ready. I need it. At first I felt bad but now I just feel sane. It's funny how much insight a strawberry flavored cigar and a corona will give you.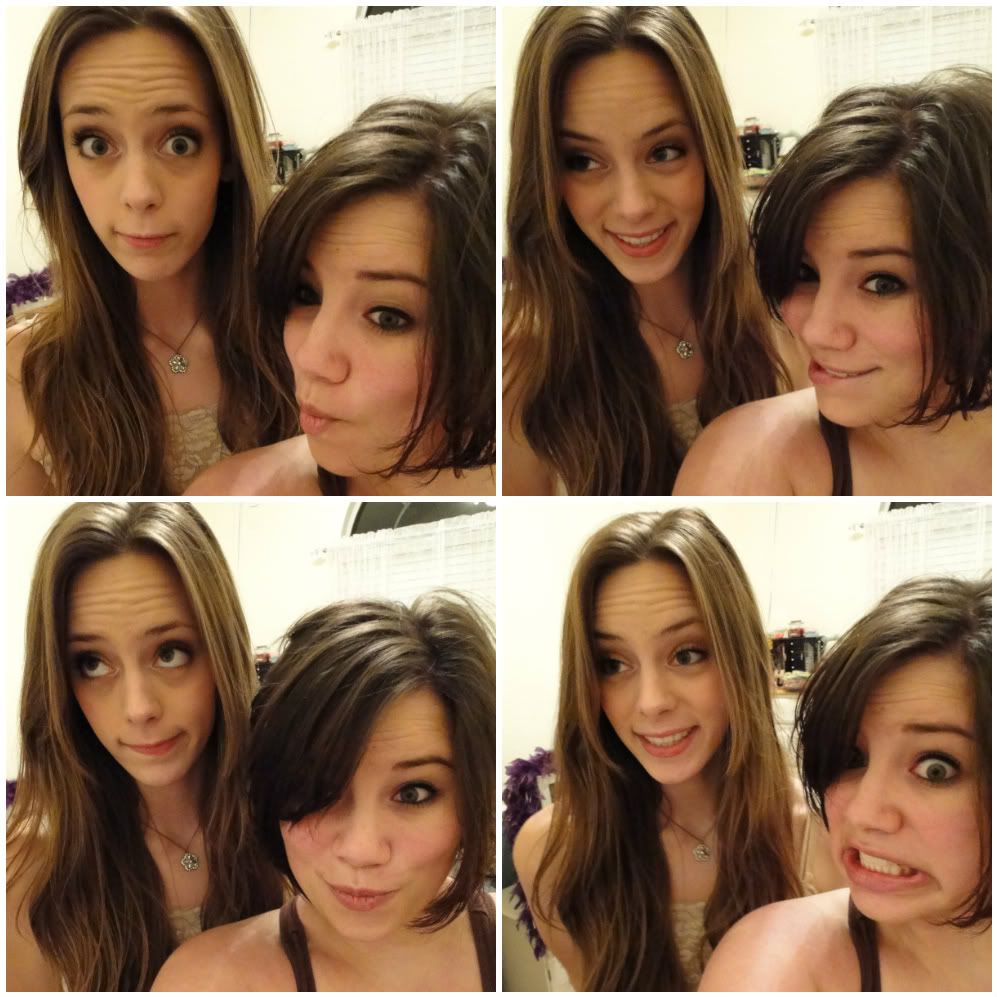 The birthday festivities continue tonight with my sisters "twin"-- as she calls him. My cousin Gabriel was born the day after Bethany. In the same hospital. They are both graduating soon. It's exciting! There has been so much to celebrate this week. I don't want it to ever end.