When I started the shred I decided that if I was going to begin working out that I would have to begin eating better as well. Because Lord knows that I'm not going to have Jillian Michaels kick my butt in the morning just to screw it all up by dinner time. Nuh-uh.
I have a love for pinterest. It makes life easier on me. I entered the word "skinny" and I found
this blog (click here).
There are lots of really yummy recipes though most of it is fat girl food. She posted this recipe earlier this week and I'm pretty sure I put the chicken in the crockpot 2 minutes later.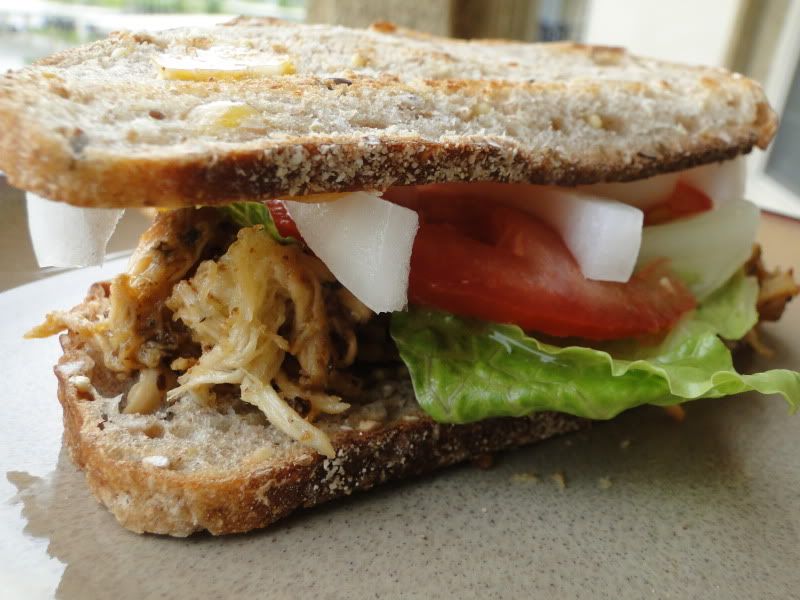 (Feeds 4)
2 boneless skinless chicken breast
1/4 cup parmesan cheese
1/2 cup olive oil
1 tbs sweet basil
1 tbs garlic powder
Place chicken in crock pot. Sprinkle both sides with parmesan cheese. Combine all other ingredients and pour over chicken. Cook on low for 4-6 hours. Once cooked shred with fork. Spread shredded chicken in between two slices of your favorite bread, top with your favorite condiments and enjoy!!